This iModel.com photo gallery requires the Flash Player plugin and a web browser with JavaScript enabled.
Welcome to my photo site. Enjoy just a few of the thousands of photos that were shot! I am a 2008 Graduate New York Institute of Photography and have completed additional courses including: sports digital photography and post-editing. I enjoy freelance work and also work for Hellertown.patch.com
Photos can be purchased. Please email for details:
rwhafner@ptd.net
matte or glossy finish
sizes: 4x6 5x7 8x10
ask for pricing
11.5 x 17 posters available request price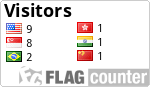 I am currently a contributor to the first local online information network
I have had the good fortune of meeting and photographing many great individuals!
A few are: PA Governor Ed Rendell, Easton Mayor Sal Panto, ESPN's Sal Paolantonio, Boxing Hall of Fame Heavyweight Champion Larry Holmes, Philadelphia Phillie manager Charlie Manuel, Phillies' batting coach Greg Gross, Phillies catcher Brian "Hoops" Schneider, IronPigs' Manager and member of the Baseball Hall of Fame Ryne Sandberg, CSN's post game analyst Ricky Botallico and ALL the great coaches and athletes in the Saucon Valley School District
Current project involves photographing "Dapper Dan" Bonner for his upcoming book.
---
---